Hello! I thought I would share my recent project to turn an old short sleeved button up shirt in to a waistcoat. It's not really a tutorial but I did document most of the steps, so following along is easy. Be wary, beyond the cut ahead is image heavy!



So here's what I used:

1 short sleeve button up shirt
1 & 1/2 yards of liner
1 pack of double fold bias tape
1 packet of 6 buttons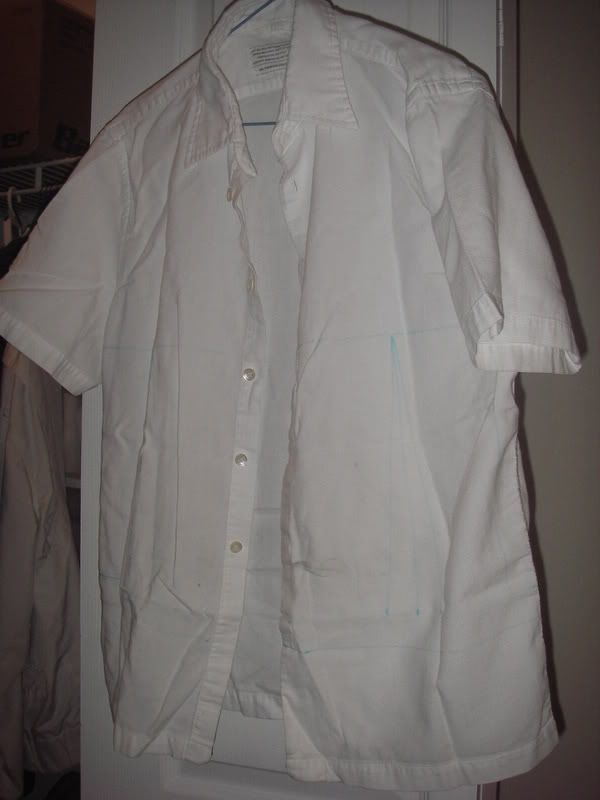 Here is the short sleeve button up shirt in question. It's an old Express shirt I bought during a clearance sale and it been sitting in my closet doing nothing.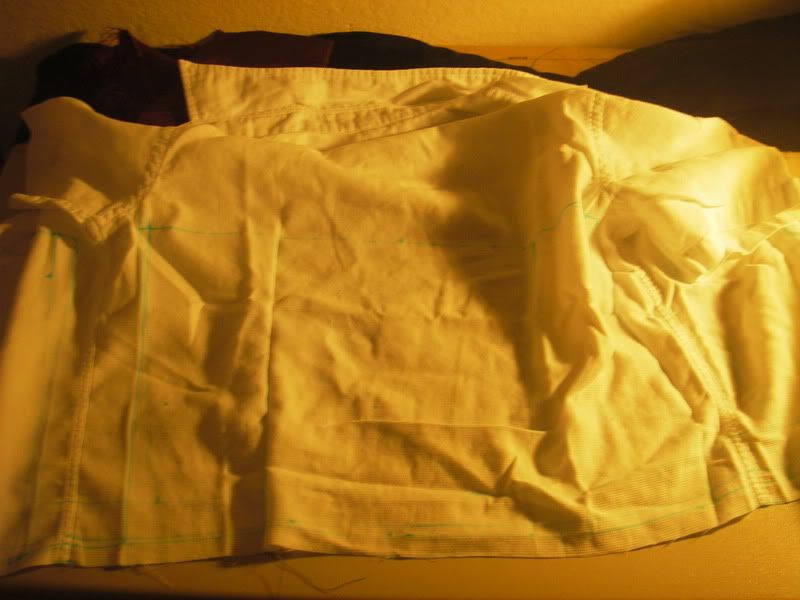 Combination of bad lighting and bad flash make it hard to see that I have drafted in the darts used to taper the shirt to conform to my waist.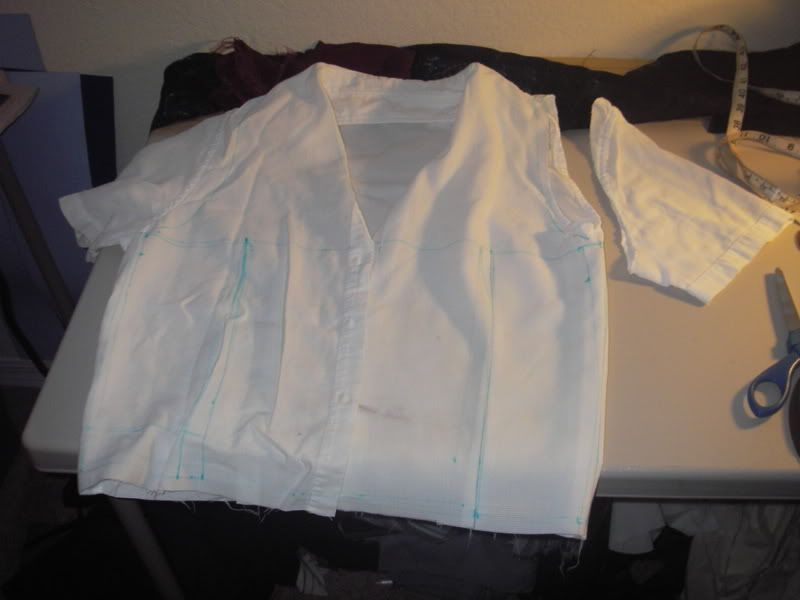 I start with the mutilation... I mean reconstruction. Off goes a sleeve and I turned the collar inside to get an idea how the new neckline would come out.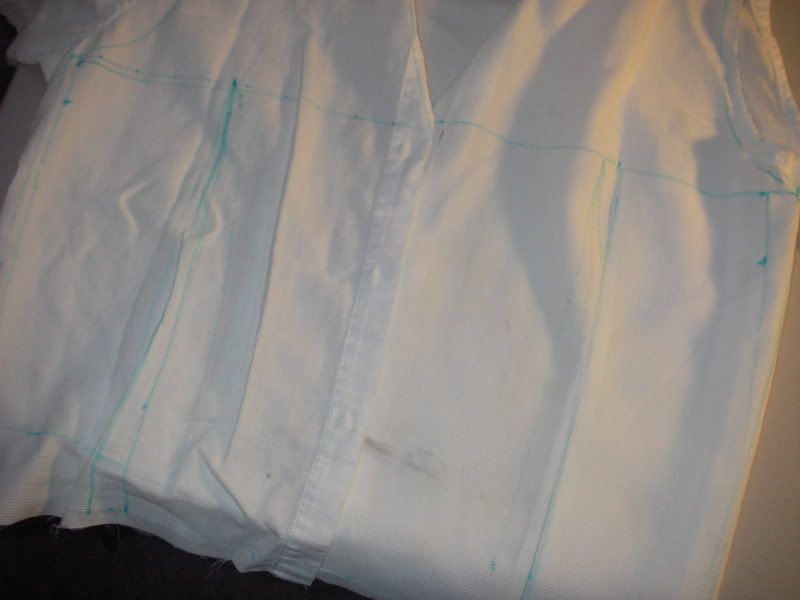 Here is a better shot of how the darts look like and where they have been drafted. You can see that one side's dart has been sewn and pressed. I still have not cut off the collar at this point.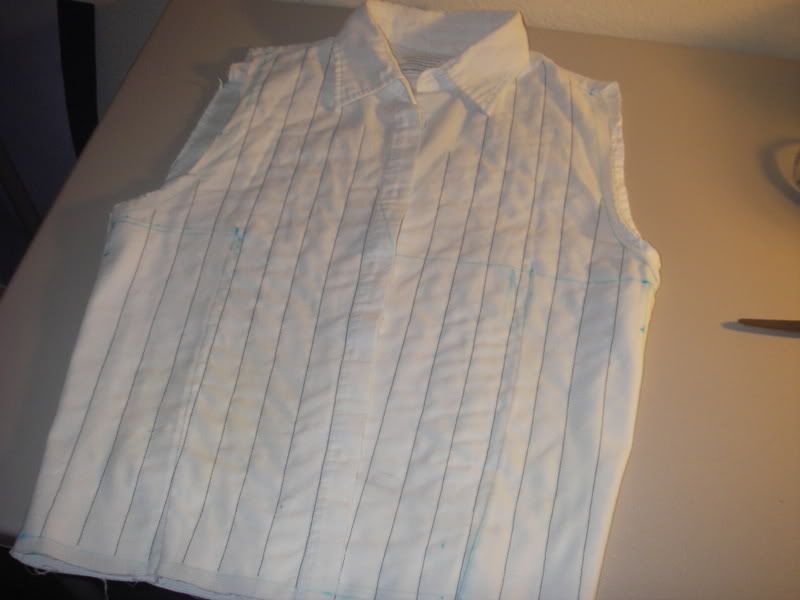 Okay... I might of skipped a step since the last picture. Both sleeves have been cut off and I decided to add a layer of interfacing between the liner and the outer shell of the waistcoat's front. To keep the interfacing sewn in place I quilted the two layers together using a vertical top stitch that was to imitate pin stripes.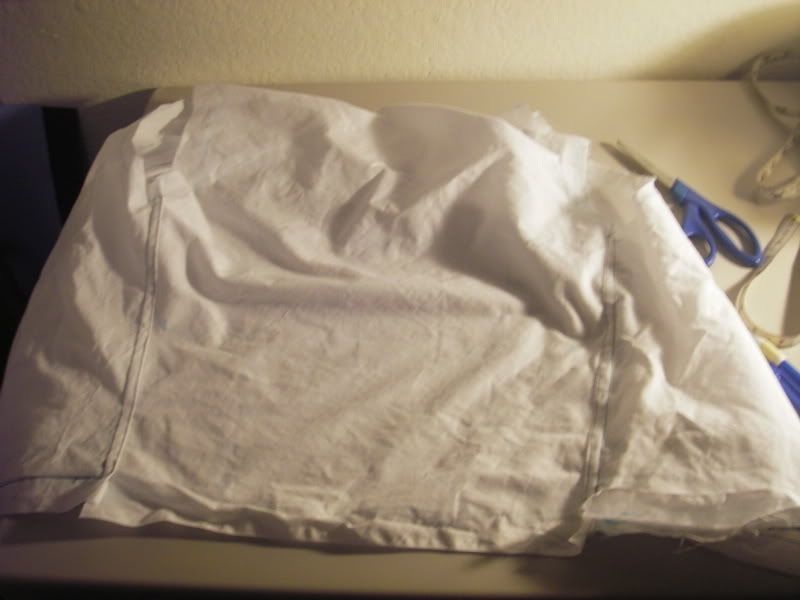 Here's the liner I made. Here I used a light white cotton fabric. All I did was trace the outline of the three parts of the waistcoat (front left, front right, and back) on the lining fabric, adding seam allowance, and sewn them together.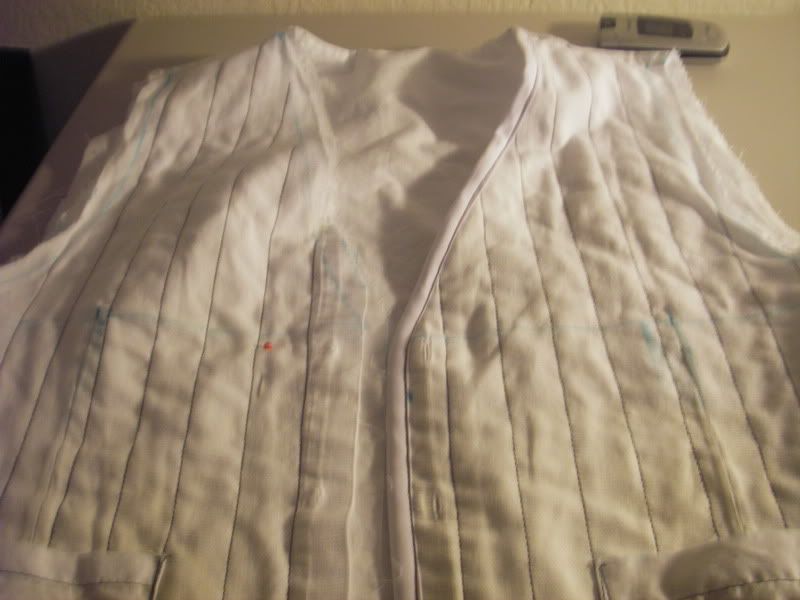 The liner and the outer shell have been sewn together. I decided to use double fold bias tape to bind the armsyce and the the front facing of the waistcoat. You can see the difference between the raw edge and the bound edge of the front.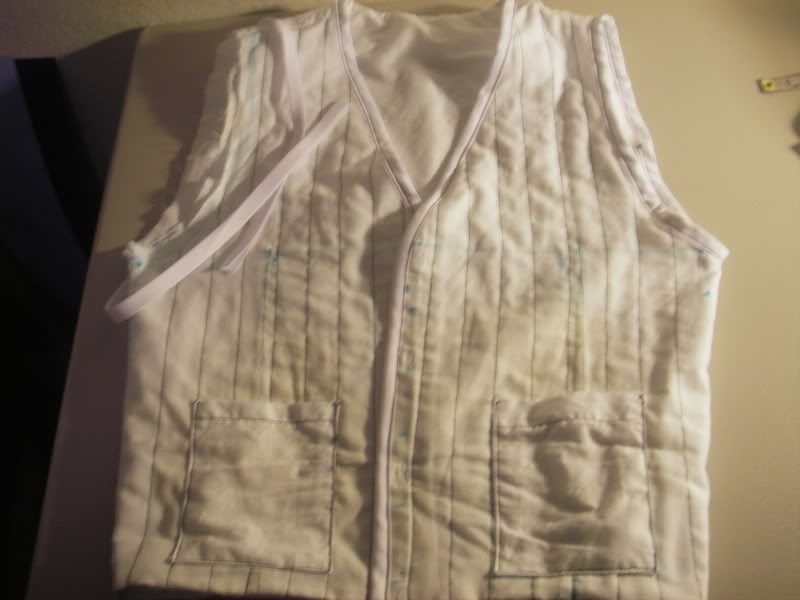 Armsyces are in the process of being bound in bias tape. Again you can see the difference between the raw edge and the bound edge. I also added patch pockets.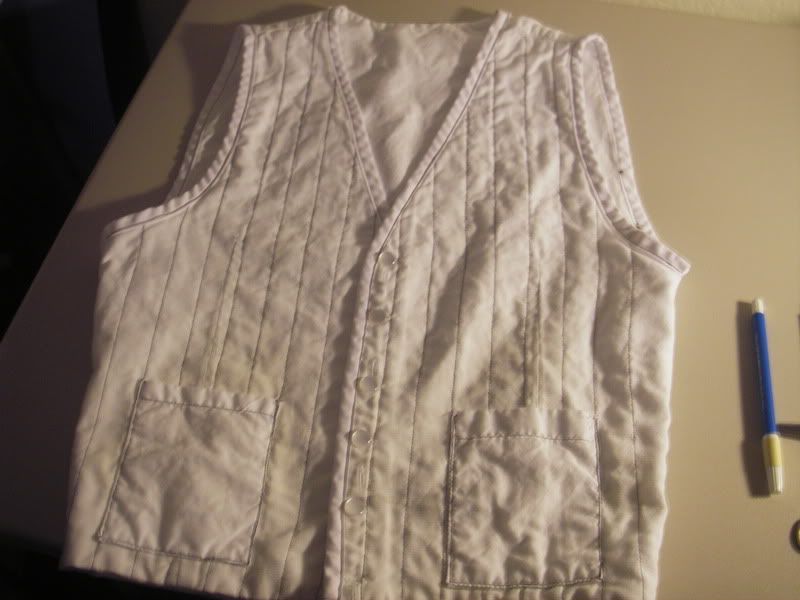 Sew in a new set of buttons and button holes.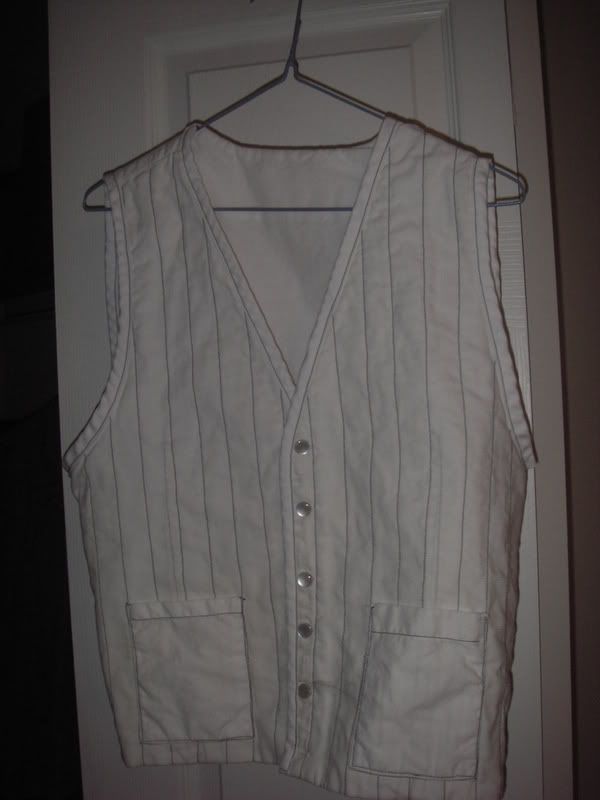 And there you have it! It's done.

All in all it took less than four hours spread over a week (I get distracted easily and I procrastinate... Bad habit >_>;;;).

For those that are pattern averse but still want a waistcoat for themselves, making a waistcoat from a pre-existing garment can help you visualize the final product easier. I hope that this has been helpful and that I didn't jump around too much!

Enjoy!


Best Regards,
Neil