Ah...HA! I'm finished!! I added a turtleneck so you couldn't see my skin. Lol. I have gloves, but I didn't put them on because I took pictures with my bird, and he won't go a centimeter near the gloves, for some weird reason. (Yet he'll go near my mask???)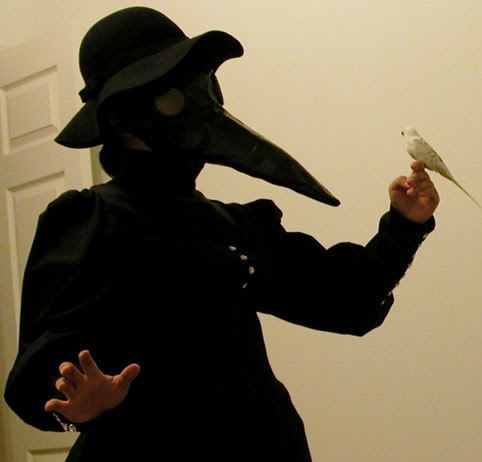 This is the costume without the scarf. I'm not sure if I like the scarf...but I don't think I should be showing any skin, so I'm going to keep the scarf.


These are without the scarf.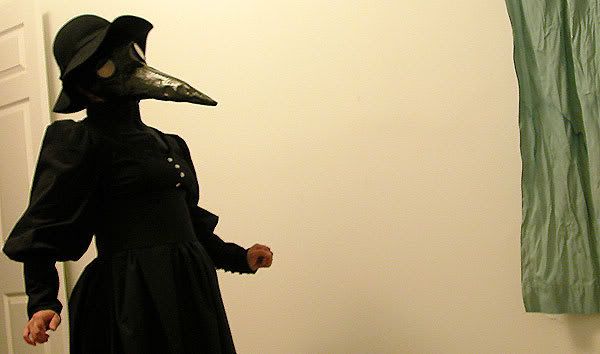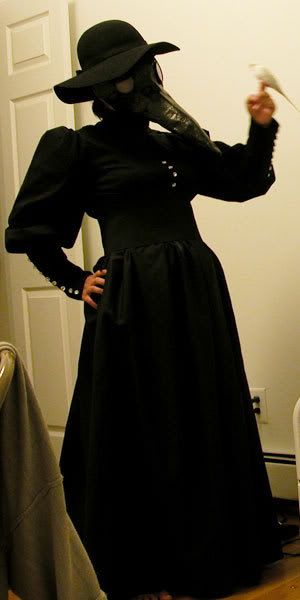 Then this is with the scarf: