Welcome
Greetings and salutations!
We are ever so thrilled to have such an illustrious group of visitors. Here are a few guidelines and tips. Before you post, we have prepared gifts for you to read where appropriate:


*What Steampunk is

*Steampunk Fashion

*What is your steampunk style ?

*Handy list of places that can do all the hard clothing work for you

*Steampunk Style rules for beginners

*Guide to Navigating Steampunkfashion

*Steampunk History

*Steamfashions Tags

*Add your profile with other members

*Steampunk on Facebook

*where in the world are you?

Community Tips: We are a friendly association, and would like for this to remain so. Please be kind to your fellow visitors. Hold them in the regard you yourself would like to be held. Constructive criticism is always welcome, cruelty and mean spirited comments will not be tolerated at all.
We adore seeing most of all: New steampunk outfits, gorgeous clothes bought or handmade , modified props, lovely home wares. We also don't mind interesting art, fine film and literature, and news items of note as long as fashion has something to do with it. Steam themed events are also beloved, providing you note what country and state the event is in. The sun never sets on Steamfashion, after all.

Now on to eye candy so you who have seen this all at one point have something new to look at.


The hat and veil are so pretty...
Current Mood:

working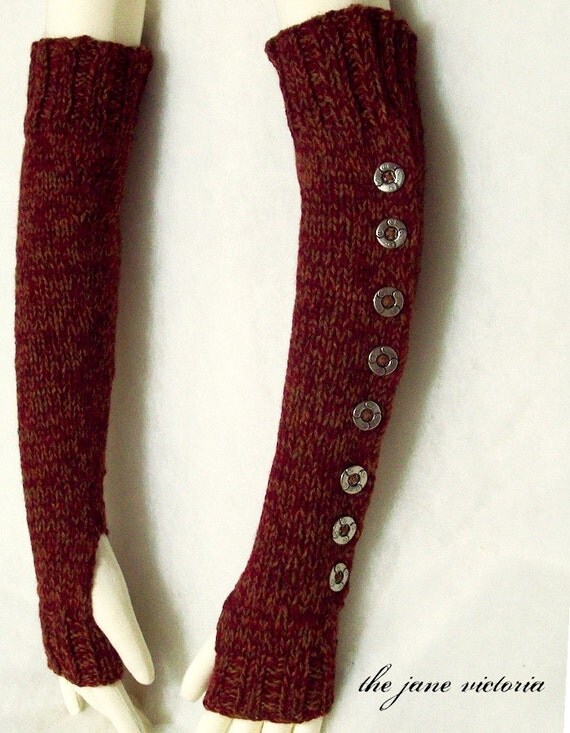 The Foraoise Fingerless Gloves

Unisex Long Gloves Pattern with Button Detailing

Find the pattern here on
Etsy
|
Ravelry
Or
Custom Made for Non-Knitters

Basically, I need a pattern for just the cape, as the coat is already there.
Anyone know of any free ones? Or can give me some advice on how to draft one?
I have been asked to modify a leather greatcoat into a highwayman style coat. You know the type, with the shoulder cape.
I have another steampunk sewing pattern for sale. It's an Aviator Hat, perfect for dieselpunk or airship pirate outfits.
This downloadable pattern includes these three styles of bustle pad/pillow, along with step-by-step instructions and photos. A bustle pad can really add a lot of impact to your outfit, and it's a cheap and easy way to upgrade your look.
Thanks for looking!
Baroness Violet von Mickelsburg
Airship Octavia
Steam Ingenious
I have a new sewing pattern for sale.
So, Simplicity has released
My birthday is next Tuesday (no lie; for real) and I'd like to offer a free pattern that day but who knows which would be wanted? Not me. So I'll send the decision over to you and on Valentine's Day one of them will be available for free for 24hrs.
Given the fantastic response to my
Steampunk Military Spats Pattern,
I've developed a new downloadable sewing pattern. I'm very excited to announce that the Tie-On Bustle Pattern is now for sale!
This bustle is an easy way to quickly steam up any regular skirt or outfit. The pattern is appropriate for beginning level sewers, too!
Here's the link to buy the pattern:
Tie-On Bustle Sewing Pattern
Thanks,
Baroness Violet von Mickelsburg
Airship Octavia XIII
Hello fellow steampunks!

Also, this isn't my first steampunk outfit, last year I attended a convention as a steampunk bride. Sky pirates killed my husband and I was seeking revenge. Had a bomb box and gave me a good reason to torch a wedding dress xD, used a garter to carry my gun.
And the year before that I was an airship communicator, I took an old 1960's brown pair of headphones and attached the cord into a wooden/leather box and attached a crank on the other side to state that I could generate power while away from the ship.

Um, I have a question about my costume I'm hoping to do this coming May. I plan to do one of those antique ringleaders from the circuses in the early 1900s, but of course, steampunk. I plan to make a top hat out of old leather while taking apart a broken bicycle pedalling gears to use as the top circular panel of the top hat, however that will work lol (since I can't get my hands on any larger gears for a really decent price)

Anyways, the only problem I've run into is the tail coat. I can't seem to find a pattern anywhere for a tail coat that I could modify or something. Just wanted to know if anyone knew of a pattern I could get or if it's similar enough to just add the tails to a regular jacket pattern. It would be much appreciated! Oh, and I'm female, not sure if a male pattern would change that drastically to fit a female form, thanks!
Hey, I'm new here although, I have used a couple tutorials here to make goggles, guns, etc lol, so I've known about this place for a little while.
Current Mood:

artistic
Godey's Lady's Book was the Oprah/Ladies' Home Journal/Cosmopolitan magazine of the 1800's.