Full details of construction are
in my blog
.
Some years ago I found an old battered oxblood leather trenchcoat at a thrift store, and this week finally finished converting it into a cutaway tailcoat.
This survey is quite long, so don't feel obliged to fill it all out straight away. Thank you for your assistance!
(
Questions Here
Collapse
)
Hello! My name is Amy. I am a fashion/costume student, and I've been lurking this community for a while now. I am currently doing a project on steampunk, and was wondering if any of you would mind answering a few questions for me. Despite having a long held interest, I do not participate in the fashion myself, and so would like some insight from people who do.
I either hand-sewed or depended on my MIL for the sewing work required.
However, I found that I wanted to do more, and depending on someone else was not going to work, so I pulled out the sewing machine that was a birthday present 10 years ago, and actually used it for the first time.
I found a Damsel in Distress corset secondhand through the FB Steampunk Fashion group, and went from there. I'm very happy with the results, although I'm still figuring out a persona to guide the accessorizing.
The brown skirt is a thrifted, altered prom dress. Yellow blouse is thrifted. Bustle and apron made from a thrifted shower curtain using Simplicity Pattern #1819. Ebay jacket - vintage 80s Wilson's leather . Corset from Damsel in this Dress. Sleeves in last picture made from scraps of the shower curtain and thrifted sheer material.
Last year I reworked my wedding dress into part of a Steampunk ensemble.
(Image taken with my phone at a prior show.)
I got a 1941 copy of
Gray's Anatomy
at the 2011 one. The last one, I snagged "The Nineteenth Century and After, Volume LIII, January-June 1903, a monthly review edited by James Knowles" Which I reallllllllly need to find a way to delicately scan. A monthly review of 1903?! I recall at one point they were actually scoffing at the thought of a large scale war. Ya know .. that big one.... named One.











19th Annual


ANTIQUE SCIENCE & RETRO-TECH SHOW & SWAP MEET

DALLAS / Ft WORTH, TEXAS


SATURDAY, March 9, 2013












At the DFW Airport Hotel - Irving, TX


4440 W. Airport Freeway (Hwy 183)

exit Valley View Lane















10:00 am to 4:00 pm

$5.00 ADMISSION








BUY ** SELL ** TRADE

Microscopes * Slide Rules *

Telescopes
* Pocket Adders
* Calculators

Medical * Astronomy * Binoculars * Surveying * Navigation
* Compasses

Photography * Flight Computers * Telegraphy * Mechanical
* Electrical * Drafting * Radios

Tools * Measuring * Books and Manuals * Many Other Related
Items

The World Championship Slide Rule Competition will be
held at 2:00 pm.

Directions DFW Airport Hotel 972-399-1010
4440 W. Airport Freeway (Hwy 183)
Irving, TX
Exit Valley View Lane from 183
Well it is that time again for all the Dallasites and assorted Texans.
I promised a thousand breaths back that I would present you with the delectable spoils of a Steamy photo shoot featuring my steampunk mask creations, which was planned to take place in a luxurious, local Victorian Guest House... and here I am. Ready to deliver. Fashionably late I hope?
There are too many spectacular images to show so I may just release them in bursts of two.
I was blessed to find a damned near Godly photographer: Vince Hemingson
And two heart-achingly fetching models: Manny Uppal and Saori Sloan
And of course matey, my work be the masks: Shay Lhea of
OcultoSteamMasks
Feast your eyes:
Aren't they tasty?! I'm thrilled!
Titillating Tuesday fine gents and doves.
Good Morning My Dear Ladies and Gentleman,
Just a quick annoucement to let you all know that I shall be attending the Dallas ALL-CON Sci-Fi and Fantasy Convention this year in Dallas TX as a dealer. It's a great little convention with lots of interesting things listed this year.
http://www.all-con.org/
I shall have a full selection of my Reproduction Victorian Banknotes on hand, as well as some other unique items for sale. Please, stop by and say hello. I look forward to seeing old friends and making many new friends this year.
Sincerely and With Great Respect,
Professor Otto the Confused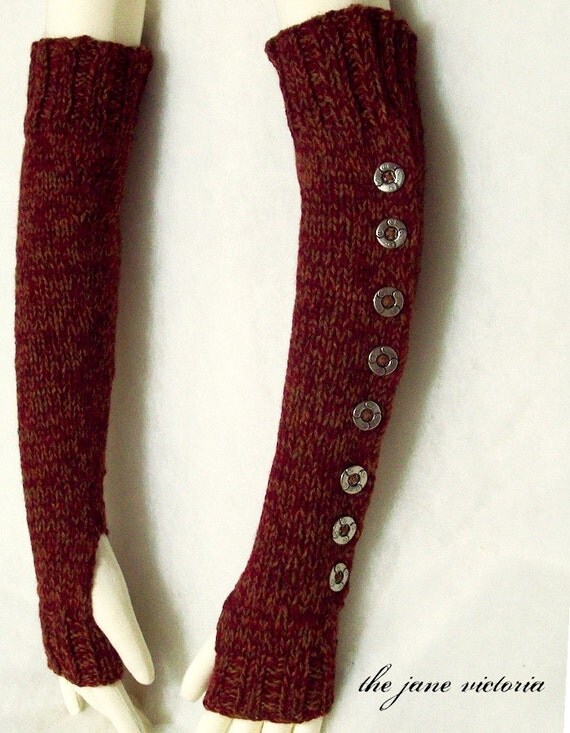 The Foraoise Fingerless Gloves

Unisex Long Gloves Pattern with Button Detailing

Find the pattern here on
Etsy
|
Ravelry
Or
Custom Made for Non-Knitters
My dear ladies and gentlemen, if you are planning a journey to the center of the earth, via a volcano in Iceland, you may need some banknotes to higher the guide. New off the press, reproduction banknotes from Iceland. Again, only $5.00 for 10 banknotes. Feel free to contact me , via this post or email me at
seeingmonsters32@msn.com
or look me up on Facebook: Professor Otto the Confused with TONS of pictures of my work.
At your Service.
Sihaya Designs
, and a fair bit of it includes new steampunk pieces. Here are some previews!
(
More previews.
Collapse
)
Thanks for looking!
Christina
www.sihayadesigns.com
Hi everybody Just posting to say that there's a new update at my jewelry shop,